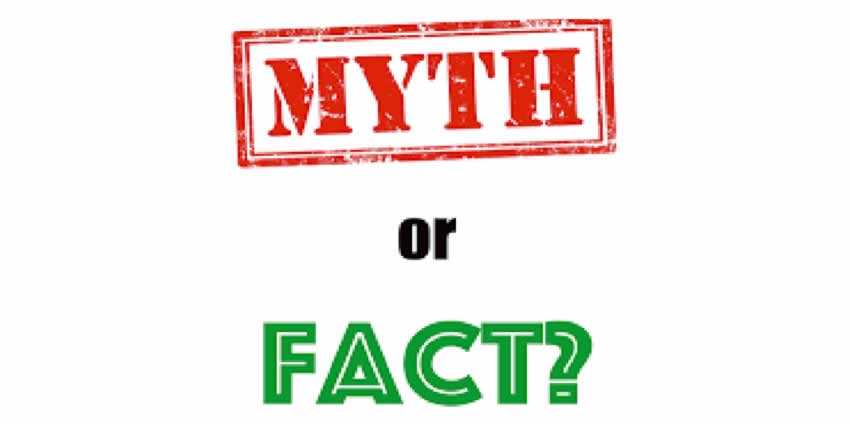 Seven Myth about Physical Therapy is only for accidents and injuries
Physical therapists are specialists in the movement who assist people in reducing pain, improving or restoring mobility, and remaining active throughout life. However, there are a few myths that frequently discourage patients from seeking treatment. It's time to dispel 7 common myths about physical therapy:
1. Myth For a physical therapist, I have to be referred.
FACT: A recent survey showed that 70 percent of respondents believe that an appointment or prescription is needed for an evaluation by an experienced physical therapist.
2. Myth: Physical therapy can be painful.
FACT: Physical therapists seek to minimize your pain and discomfort–including chronic or long-term pain. They will be able to work within your threshold of pain in order to heal and restore your movement and function. The study found that even though 71% of people who haven't ever visited a physical therapist think physical therapy is uncomfortable, this number is significantly lower for those who have seen physical therapists within the last year. We don't always believe in the no pain no gain idea, and in many cases, the treatment you receive during physical therapy won't hurt in any way but will prove extremely beneficial in reducing or alleviating the pain you're feeling.
3. Myth: Physical therapy should be only used to treat injuries or accidents.
Fact: Physical therapists do a lot more than just strengthen or stretch weak muscles after an injury or surgical procedure. They are skilled at evaluating and diagnosing possible issues before they lead to more serious injuries or disabling conditions–from carpal tunnel syndrome and frozen shoulder to chronic headaches and lower back pain, to mention a few.
4. Myth: Physical therapy is performed by any health professional.
Fact: While 42% of consumers are aware that physical therapy is only available to licensed practitioners 37% of respondents believe other health care professionals could be able to administer physical therapy. Rehabilitation technicians are typically unlicensed people who are legally permitted to aid an accredited practitioner with the provision of physical therapy services. But at CEMEDAR you will only be treated by a licensed physical therapist because we don't hire or employ any non-licensed personnel to provide treatment. A large number of physical therapists are seeking certification as board-certified in specific fields, like sports, neurology, and women's health.
5. Myth: Insurance does not pay for physical therapy.
FACT: Most insurance policies provide some type of physical therapy. Physical therapy isn't just insured by insurance, it can also help lower costs by helping patients stay clear of unnecessary imaging scans, surgeries, and prescription drugs. Physical therapy also helps lower costs by helping patients avoid falls or by treating conditions before they become chronic. If you are unsure about the coverage of your insurance, we would be delighted to check your benefits for you!
6. Myth That surgery is my only option.
Fact: In many cases physical therapy has been shown to be just as effective surgery for treating a broad variety of ailments, from rotator cuff tears and degenerative disk disease, to meniscal tears and certain forms of knee osteoarthritis. Anyone who has recently visited the physical therapist has realized that this is true, with 79% believing that physical therapy could be a good alternative to surgery.
7. Myth: I could do physical therapy by myself.
Fact: While your participation is vital to the success of your treatment plan, each patient requires the guidance and expert care of a certified physical therapist. Your therapist will draw on the specialized education of his or her in clinical expertise, as well as the latest available evidence to assess your needs and make a diagnosis prior to developing an individualized plan of treatment.
Click here to request an informal consultation at no cost or to set up an appointment for an evaluation. Or call us at +297 569 6597